Leytonstone counsellor
I have over 20 years' experience as a counsellor and have worked within the workplace sector, bereavement field, voluntary sector and GP referral service.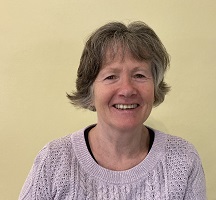 During my time in the voluntary sector and GP referral service I worked with clients presenting with a wide range of issues including anxiety, depression, relationship problems, bereavement, lack of confidence etc. I have worked with a number of people who have a history of sexual abuse and refugee/asylum seekers who have been tortured.
Recent clients have been from the work place sector and I have experience of working with people facing bullying, discrimination, work related stress, trauma, retirement and redundancy.
I am trained in providing trauma debriefs and experienced in working with clients who have been physically attacked, threatened, involved in road traffic accidents and other traumatic incidents.
Counselling around employment issues
I am familiar with the problems that people can experience in the work setting and the knock-on effect this has in other areas of their lives. For instance, the loss of confidence resulting from work related stress and how an initial fear of going to work each day can sometimes escalate into anxiety around domestic/personal concerns. Or how a traumatic event can affect a person's confidence in going out socially and diminish their pleasure in daily activities. I am aware of how hard it is for family and friends to always understand another's work concerns and how important it is for clients to have the opportunity to work through these issues.
I am RELATE trained and work with couples.
Qualifications and professional memberships
RSA Certificate in Counselling Skills in the Development of Learning
Postgraduate Diploma in Therapeutic Counselling (Integrative)
RELATE Graduate Certificate in Couple Counselling
I have been a member of the British Association of Counselling and Psychotherapy since 1999 and accredited since 2003.
I adhere to the BACP ethical framework.
Visit my Counselling page for more about how I work.